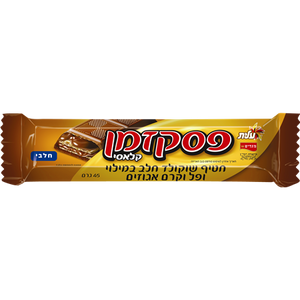 Elite Pesek Zman Classic Bar Snack 45 grams (24 units) Pack of 5 FREE SHIPPING
Regular price <! --$299.00 --> $299.00 Sale
Type : .
Vendor : Elite
Enjoy 120 bars of our classic and delicious Elite Pesek Zman snack!
Hechsher : MEHADRIN BADATZ OF JERUSALEM, CHOLOV ISROEL 
FREE SHIPPING IN U.S., Canada, Austria, Italy, Ireland, Belgium, Brazil, Denmark, Great Britain, Germany, Greece, Holland, Hong Kong, Japan, Norway, Poland, Portugal, Spain, Finland, France.