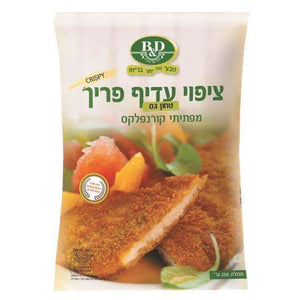 Crispy Schnitzel Flavored Rough Coating 250 grams Pack of 2
Regular price <! --$14.99 --> $14.99 Sale
Type :
Vendor : B&D
Finely minced cornflakes with no grain other than corn.
A delicious coating for schnitzel, poultry, fish, vegetables and more. Excellent for patties and pies. Specially created for coating, add salt and spices to taste.
Does not contain: wheat, oatmeal and barley.
Ingredients: Corn (100%).
Storage Instructions: Stored in cool and dry place.
Allergen Information: May Contain Sesame.
Kosher Hechsher : MEHADRIN BADATZ OF JERUSALEM, PARVE