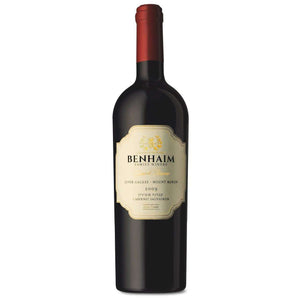 BENHAIM SAUVIGNON GRAND RESERVE KOSHER LUXURY DRY RED WINE 2014
Regular price $0.00 <! --$128.00 --> $128.00 Sale
Type : Luxury Kosher Wines
Vendor : Benhaim Family Winery
The wine has a velvety texture, with rich flavors. It is an aromatic wine and is balanced with a long finish.
Aging – 23 months in select oak barrels
Vintage Year: 2014
Composition: 90% Cabernet Sauvignon grapes sourced from the winery's vineyards at Mount Meron in the Upper Galilee with the remaining 10% mainly Cabernet Franc with small amounts of Petite Sirah.
Alcohol Content : 14.4%
Volume : 750 ml
Winemaker's Recommendations : Benhaim Cabernet Sauvignon Reserve 2012 should be served at 17-18 degrees Celsius. It will pair well with blue cheese, meat dishes, casseroles and stews.