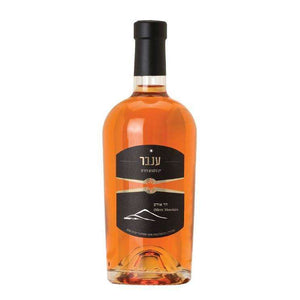 ODEM MOUNTAIN AMBER KOSHER LUXURY DESSERT WINE
Regular price $0.00 <! --$71.00 --> $71.00 Sale
Type : Luxury Kosher Wines
Vendor : Odem Mountain Winery
Amber is a dessert fortified white wine, with an Amber color that tends to gold ,deep mature aromas of honey, maple and nuts.
Full flavored, balanced, round and smooth with long extension.
The grapes originate at Neve Ativ and Odem Vineyards. 
Neve Ativ vineyard is  located on the boundary of the Golan Heights and mount Hermon. Due to its presence, this vineyard has the special combination of basaltic soil , limestone , fossils and geological phenomena and most important outstanding microclimate.
Odem vineyard is located at the north of the Golan Heights in an elevation of 1200 m' above sea level. The height along with volcanic soil and the northern cool climate supports high ripening quality. 
The grapes were handpicked at late high ripening stage. The grapes then undergo a separation and crushing, continue to a short fermentation culminated by a fortifying Process.
The wine is aged according to the sweet dessert fine wine tradition for 28 months in oak barrels exposed to bright sunbeams.
Alcohol Content : 18.5%