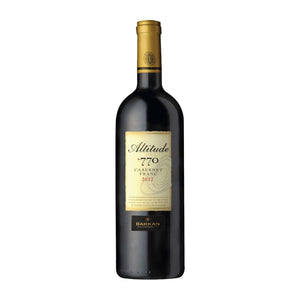 BARKAN ALTITUDE +770 CABERNET FRANC KOSHER LUXURY DRY RED WINE
Regular price $0.00 <! --$69.00 --> $69.00 Sale
Type :
Vendor : Barkan Winery
This wine is made of grapes grown in a single vineyard at the Ben Zimra Vineyard, at an altitude of 770 meters above sea level in the Upper Galilee. Following 14 months of barrel aging and bottling with no additional filtering.
Aging – 14 months in select French oak barrels
Composition: 100% Cabernet Franc
Origin: Ben Zimra Vineyard in the Upper Galilee
Characteristics : The wine presents a perfect balance between a rich and concentrated black fruit and sweet spices to give a layered complexity. The wine has harsh yet delicate and smooth tannins.
Volume : 750 ml