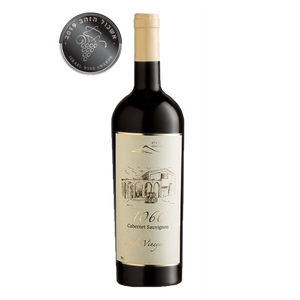 ODEM MOUNTAIN 1060 KOSHER LUXURY DRY RED WINE 2013
Regular price $0.00 <! --$199.00 --> $199.00 Sale
Type :
Vendor : Odem Mountain Winery
A well-concentrated wine with dark ruby color full body and rich tannins, palate tastes dark mature fruits, plum and a hint of vanilla.
The grapes originate at Neve Ativ and Kerem Ben Zimra vineyards. 
Neve Ativ vineyard is located on the boundary of the Golan heights and Mount Hermon, due to its presence This vineyard has the special combination of basaltic soil , limestone  and most important outstanding microclimate. 
Kerem Ben Zimra vineyard is located at the Upper Galilee planted on basaltic soil.
The grapes were handpicked and rushed to the winery for a prolonged cool fermentation in stainless steel tanks. The wine was subsequently aged in French oak barrels for 26 months.
Composition: Cabernet Sauvignon
Alcohol Content : 14.5%
Volume : 750 ml