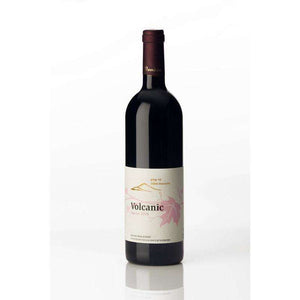 ODEM MOUNTAIN VOLCANIC MERLOT KOSHER LUXURY DRY RED WINE 2015
Regular price $0.00 <! --$54.99 --> $54.99 Sale
Type :
Vendor : Odem Mountain Winery
This wine has a deep fresh red color, its aromas suggestive of wild berries and flowers, as well as mature soft astringency. The wine is tender, perfumed and easy to drink.
The grapes originate at Alma Vineyard located at the Upper Galilee, planted on basaltic soil 680 m' above sea level, Because of its height this vineyard enjoys a cold winter which contributes to unified vines awakening in spring. The summer is characterized with cool nights and sunny days that allow full ripening. 
The grapes were handpicked and rushed to the winery for slow fermentation in stainless steel tanks the wine was subsequently aged in French and American oak barrels for 12 months.
Vintage Year: 2015
Composition: Merlot
Alcohol Content : 14.5%
Volume : 750 ml